Are you getting those magazines a week late? All your 'do not bend' letters folded in half? Swapping mail with the people across the street every day? Are you even getting any mail at all?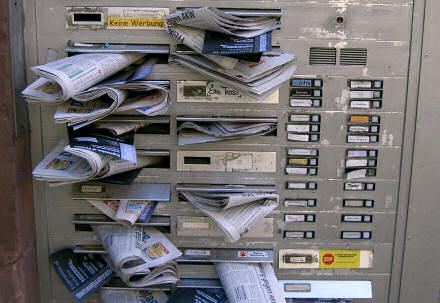 Photo by Gareth J.M. Saunders

Park Slope is starting to feel like that Seinfeld episode where Jerry completes Newman's mail route with gusto, and is later scolded by Newman after he gets flack from his fellow carriers: "Too many people got their mail! Close to 80%… Nobody from the post office has ever cracked the 50% barrier! It's like the 3-minute mile!"
Mail service in the 11215 zip code has been varying wildly of late. Reports on the Park Slope Message Board range from a few stating they've gotten of excellent service, to posters like Christina who have spent too much time peering into an empty box. After several phone calls and complaints, Christina finally got an answer: "I got a phone call back (from the mailman's supervisor)…his reason for not having delivered my mail recently is that "IT SLIPPED HIS MIND".
What else? jenntrixie and sweetpea both report mail being dumped into an unsorted pile in the hall. And with the holiday season coming up, mail service will likely slow down for all of us.
How does your mail carrier rate? Report it on the Park Slope Message Board