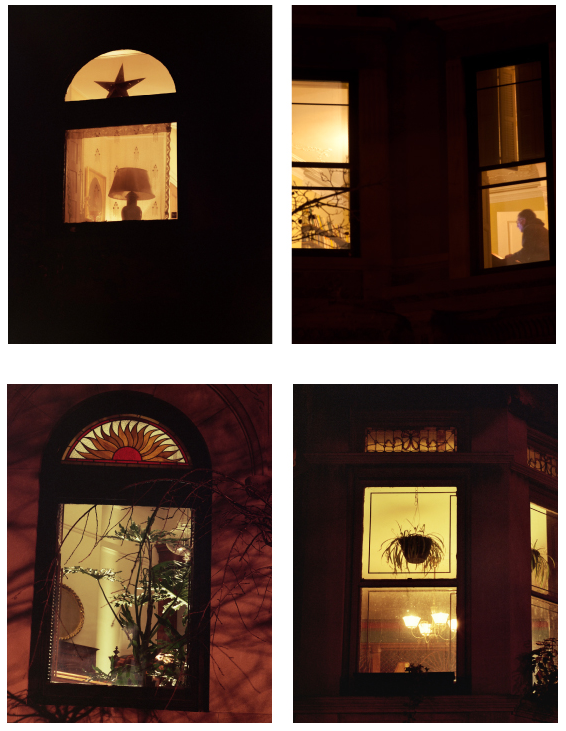 A Brooklyn-based photographer named Harlan Erskine was sent on assignment by Brooklyn Magazine to capture the essence of Brooklyn brownstone interiors from a voyeur's point of view. The assignment was intended to pay "homage to the voyeuristic artwork of Shizuka Yokomizo" reports Henry Stewart of Brooklyn Magazine. Harlan went around Park Slope leaving a note that read:
"I am a Brooklyn-based photographer and would love to photograph the exterior of your home for a photo story referencing the work of Shizuka Yokomizo. In the acknowledgement to Shizuka's 'Distance' piece, the essay places the same amount of emphasis on the design of the home as it does as the participation of the resident. Therefore, I would like to call on you in hopes that you might participate in this feature, to leave your lower level lights on from the hours of 10pm-11pm TONIGHT and arrange the apartment as you would like it to be seen. I would also encourage you to engage in the space or in front of the window if you too would like to be photographed."
The images that were captured definitely embrace the essence of Yokomizo's work. Visit Yokomizo's website to learn more about her work.