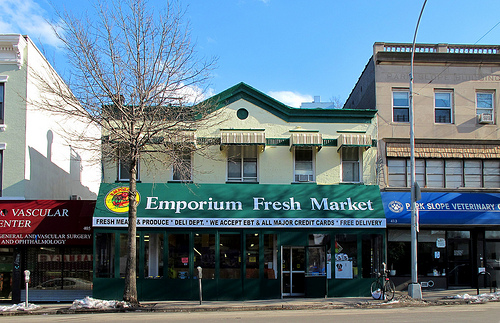 Photo By: Tom Rupolo
The New York State Department of Agriculture and Markets' records show The Fresh Emporium Supermarket was caught reselling expired Costco pumpkin pies. The agency is responsible for fostering "agricultural environmental stewardship, and safeguard our food supply." While laws against reselling food products are non-existent in New York, it is against the law to sell expired food products.
The Fresh Emporium was reported reselling pies purchased from Costco for two dollars more than the original retail price. DosLives.com reports a man identified as the store manager "made a mistake by removing the expiration date, but it was not intentional." DosLives.com also reports previous complaints against the store, "the state agency revealed two complaints – one in 2008 about expired candy apples and another in 2009 that reported the store was adding chunks of fat to chicken to increase its weight." A store manager named Jose said the store will not remove expiration dates from pies moving forward. If you have had any issues with this grocer, please share your experiences.