Park Slope Now Has a Barbecue District: Reno Provisions and Dinosaur Bar-B-Que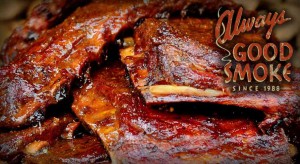 How quickly things change. Earlier this week, Reno Provisions was going to be Park Slope's first full-fledged barbecue joint. Now, Eater NY reports that the New York chain Dinosaur Bar-B-Que is moving in on the same block as Reno Provisions.
Dinosaur, which you may have seen on Food Network or Travel Channel already, won #1 BBQ on Good Morning America, and they even have their own cookbook: Dinosaur Bar-B-Que: An American Roadhouse
.
Subscribe by Email

Categories

Archives