The observer investigates: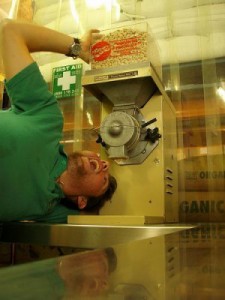 "Whole Foods is coming to Brooklyn, building a huge new store right in the Park Slope Food Coop's backyard. The Observer went shopping last night to see whether the coop's mythic savings might save it from the micro-greens giant, even if it means working that infamous two-hour-and-forty-five-minute shift each month. We grabbed all the staples, headed for the express lane—15 items or less, please!—and tallied up the totals to see how the grocers fared."
Check out the delicious slideshow.