Slow Zones Save Lives and Don't Dump Traffic on Other Neighborhoods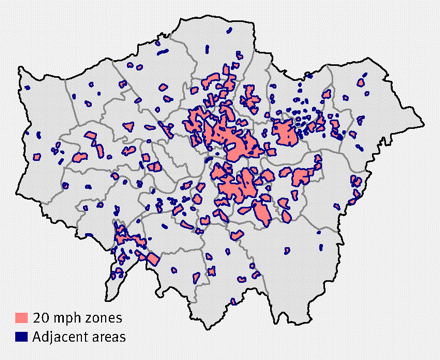 Streetsblog New York City highlights a The Brooklyn Paper's "trademark neighbor-vs.-neighbor" story on the public workshop talking about the potential 20 mph zone in Park Slope. The y quoted "Greenwood Heights activists"  who apparently fear the Park Slope slow zone would dump unsafe traffic on Greenwood Heights. In fact, when London adopted 20 mph slow zones, traffic-related casualties went down, both in slow zones and immediately adjacent to the zones, adn there was no increase in casualties outside the slow zones (that is to say, no "casualty migration" that activists might fear).
-via Slow Zones Will Save Your Life, and Will NOT Dump Traffic in Your NIMBY Backyard » Brooklynian.
Subscribe by Email

Categories

Archives